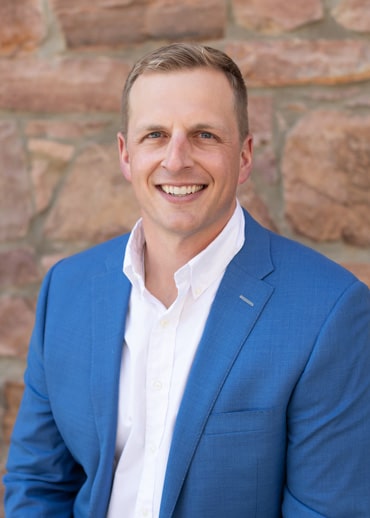 Dr. Hohlen grew up in Juniata, NE. He attended the University of Nebraska, and holds a Bachelor of Science degree and a double major in Business Management and Entrepreneurship. During college, Dr. Hohlen played football for the NE Huskers and the University of Nebraska at Omaha Mavericks.
Dr. Hohlen then attended the University of Nebraska Medical Center College of Dentistry and received his Doctor of Dental Surgery degree. He then continued his education with a one-year fellowship in General Practice Residency at the University of Nebraska Medical Center in Omaha.
Dr. Hohlen completed orthodontic specialty training and received an Orthodontic Certificate and Masters of Science degree from the State University of New York at Buffalo.
During orthodontic residency, Dr. Hohlen worked in Pediatric Dentistry performing dental therapies for children of all ages. He is currently a member of the American Association of Orthodontics, the American Dental Association, the South Dakota State Dental Association and the Midwestern Society of Orthodontists.
Dr. Hohlen is excited to serve the Sioux Falls/Yankton communities along with his wife Sarah and 3 children Brielle, Brinley and Briggs.